Bearish
When a traders is pessimistic and thinks the decline of price to the lower from where it currently is, called bearish
You will think that the market is falling if you are a bearish on a market
When the price moves towards the downtrend and shows the lowers lows and lower highs is known as bearish market
The term is based on a bear swiping downwards with its paw.
It is unclear that from where the term comes, but according to experts this term came from a painting by William Holbrook Beard called "The Bulls and Bears in the Market," which is believed to depict the U.S. stock market crash of 1873.
If you are a bearish it means that you are pessimistic regarding the future direction of price and you have negativity in your emotions
Here is an example; Jane is "bearish" on the euro, which means she thinks EUR will go down in price.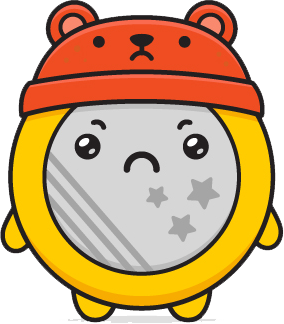 Bullish vs. Bearish
Bullish traders is opposite the bearish trader
Whereas being bearish trader means that you are pessimistic that prices will go higher from where they currently are, on the other hand being bullish is the opposite to bearish trader: and being a bullish trader you think prices will trade higher from where they currently are.
Bearish traders will wait for the short positions. Bullish traders are looking to take long positions where they will gain profit if the market goes upward from its current price.
A
Abandoned Baby | Account Statement Report | Account Value | Accumulation Area | Accumulative Swing Index ASI | Address | ADDY | ADP National Employment Report | Advance Or Decline Index | Afghanistan Afghanis | Agency Model | Aggressor | Alan Bollard | Alan Greenspan | Albania Leke | Algerian Algeria Dinars | Alligator | Altcoin | Analysts | Andrews Pitchfork | Angela Merkel | Angola Kwanza | Anti Money Laundering AML | ANZ Commodity Price Index | Application Programming Interface API | Appreciation | Arbitrage | Argentina Pesos | Armenian Drams | Aroon Oscillator | Aroon Up And Down | Aruban Guilder | Ascending Channel | Ascending Trend Line | Ascending Triangle | ASIC Mining | Asset | Asset Purchase Programme APP | Asset Purchases | Asymmetric Encryption | Asymmetric Slippage
B
Bag | Bag Holder | Bahmas Dollars | Bahrain Dinars | Bail In | Bail Out | Balance Of Trade | Baltic Dry Index | Bangladesh Taka | Bank Levy | Bank Of Canada BOC | Bank Of England BOE | Bank Of International Settlement BIS | Bank Of Japan BoJ | Bank Run | Bank Run | Banking Institutions | Bar Chart | Barbados Dollars | Base Currency | Base Rate | Basing | Basing Point | Bear | Bear Flag | Bear Market | Bear Trap | Bearish | Binary Options | Bitcoin Cash | Bitcoin Maximalist | Bitcoin Or BTC | Block | Block Explorer | Block Header | Block Height | Block Reward | Blockchain | Blue Chip | Bolivia Bolivianos | Bollinger Bands | Bond | Bond Auction | Bond Yeild | Book | Boris Schlossberg | Botswana Pulas | Brazilian Brazil Real | Breakdown | Breakeven | Breakout | Brent Crude | Bretton Woods Agreement Of 1944 | BRIC | Broadening Formation | Broker | BTD | BTFD | Bucket Shop | Bulgarian Leva | Bull | Bull Flag | Bull Market | Bull Trap | Bullish | Bullish Engulfing Pattern | Bundesbank | Burundi Francs | Business Inventories | Buy Side | Buying Pressure
C
Cable | Camarilla Pivot Points | Cambist | Cambodian Riels | Canadian Dollar | Cape Verde Escudos | Carbon Credits | Cardano ADA | Carry Trade | Cash Market | Catalyst | Cayman Islands Dollars | Cboe Eurocurrency Volatility Index | Central Bank | Central Bank Digital Currency | Central Bank Intervention | Central Counterparty Clearing Houses CCPs | Central Limit Order Book Or CLOB